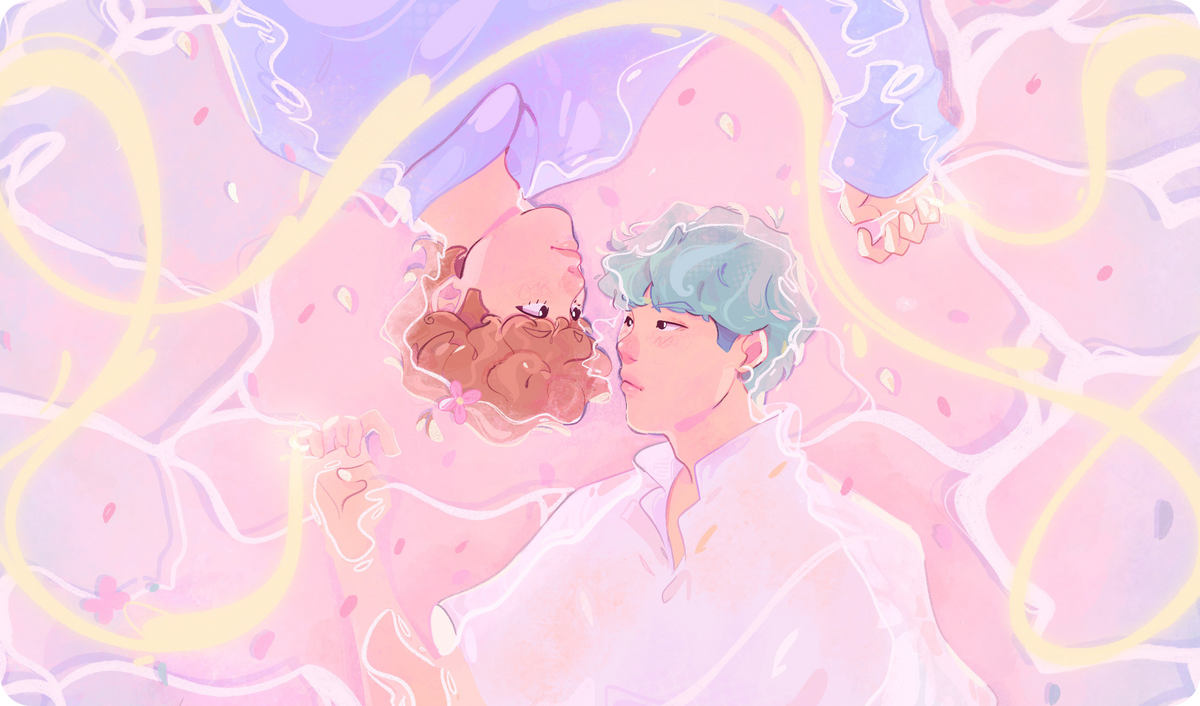 about the zine
Querencia is a fanzine dedicated to the fictional ship comprised of BTS members Kim Taehyung and Min Yoongi. we aim to create a zine that brings about feelings of comfort and is full of diverse emotions and experiences deriving from Taehyung and Yoongi's special dynamic.
---
what's the meaning behind the word 'querencia' ?
By definition, Querencia is a metaphysical concept that derives from the Spanish language. The term comes from the verb "querer," which means "to desire."It it also defined as a "homing instinct" or "a favorite place." Taehyung and Yoongi's relationship reflects this: daegu and bangtan are both home to the two of them, and thus they are home to each other in their own special way.
our concept
The concept of this zine focuses on growth and finding a place where you belong, where you are yourself and where the one you love accepts you for who you are. It explores the hardships in finding your authentic self, your own identity and your passion, as well as the difficulties in harbouring feelings of not belonging anywhere until you find that special someone that makes you feel at home.We aim to keep this zine conceptually broad beyond this general theme so that all contributors can interpret it in many different ways, but we offer this mood board and color palette to assist you in finding some inspiration.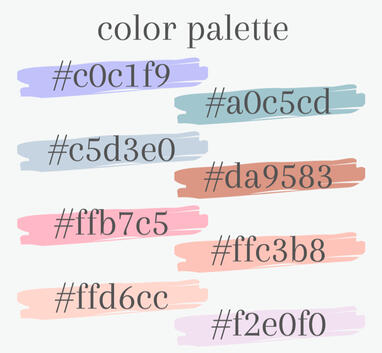 ---
the zine specifications
In total, including both zines contributors we're looking for: Page Artists, Cover Artists, Merch Artists and Writers.
The Main Zine 'Querencia' will be:- Format: A5, 5.8 x 8.3, perfect bound book (physical copy) + A5 PDF digital copy
- Language: English (with an exception for titles, which must include a translation and/or definition).
- Print resolution: 300 DPI
- Number of pages: approximately 100-130 pages in length.
- Rating: SFW, must be 16+ to apply.
The Side Zine will be:- Format: A5, PDF digital copy
- Language: English (with an exception for titles, which must include a translation and/or definition).
- Print resolution: 300 DPI
- Number of pages: approximately 100-130 pages in length.
- Rating: NSFW, must be 18+ to apply.
Restrictions/Off-limit content for both zines:- NSFW contents for the SFW zine
- Unhappy endings
- Canon compliant for NSFW contents
- Permanent Major character death
- Non-consensual or dubious consent
- Non-trans genderbending
- Minors/underage au with any sort of explicit content
- Furries/omegaverse/mpreg
- Gore, violence, extreme kinks
Accepted artists will be creating:
- Page artists: create 1 vertical piece for the zine(s).
- Cover artist: design both the front and back covers for our main and side zines, the background from the front, the spine to the back should be carried
- Merch artists: design both fully illustrated, colored artwork digital and physical merch for the zine.
Accepted writers will be creating:
• completed stories maximum 2500 words in length.
---
compensation
querencia: a taegi zine will be a full-profit zine which means, any profit not covering the cost of production will be split equally between the contributors and the zine moderators.Funds will be used for compensating contributors with their choice of zine and/or bundle, and any profit will be split. If this zine is unable to be funded, it will not be sent to production and instead will be solely a digital zine with digital merch.if we make enough profits, contributors have the choice to donate or keep their funds to charity chosen by all of them. for the contributors under 18, their profits will be automatically donated to the chosen charity.
as a contributor of the zine, you are entitled to receive a copy of the zine for free (including shipping, whether you live within the us or not). Please keep in mind, nsfw contributors will be compensated with the digital nsfw rewards, sfw contributors will receive the booklet, and merch artists will receive merch. you can choose to buy other merchandise at an at-cost price point if you desire it, along with extra zine copies. however it is in our top priorities to provide all contributors with a free zine or bundle if possible. we will aim to compensate everyone with full bundles if possible so we will work our way up and depending on sales we aim for full bundles. we will collect mailing addresses closer to the ship dates.
---
read more in detail about this zine here: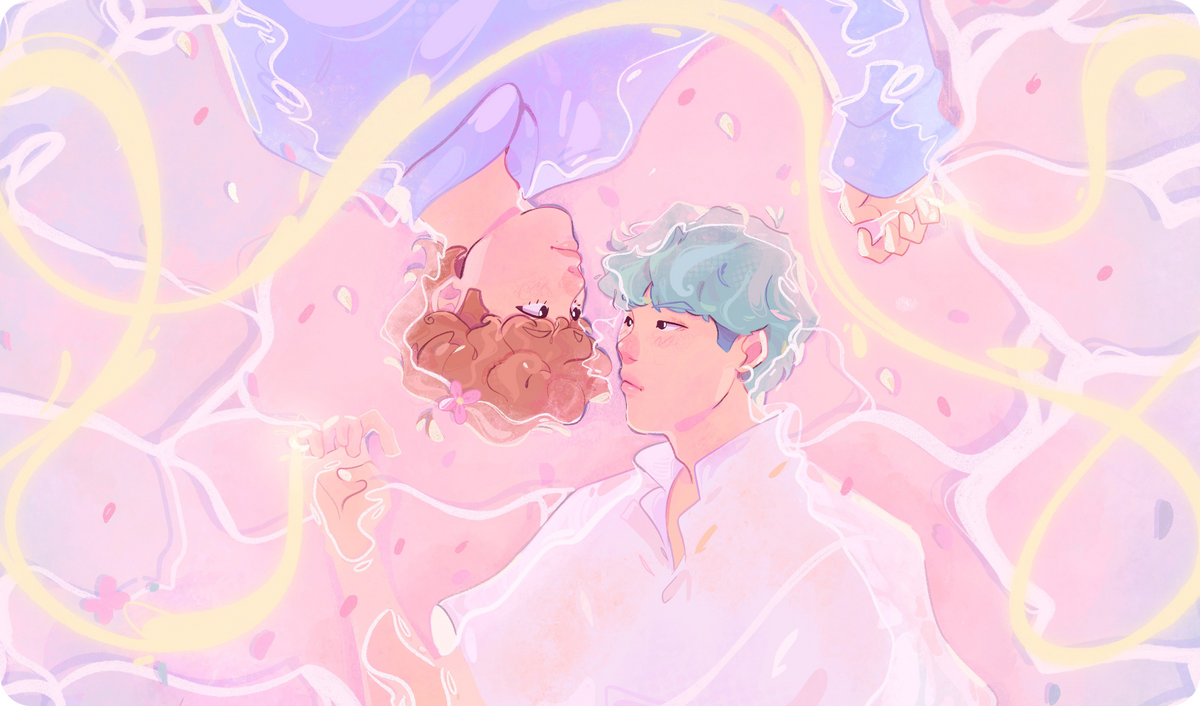 schedule
the zine timezone: est
---
2021-2022
| | | |
| --- | --- | --- |
| Interest Check | December 15-December 30 | 2021 |
| Contributors Applications | January 17-February 17 | 2022 |
| Emails sent | February 27-28 | 2022 |
| Pitches due | March 14 | 2022 |
| Check-in #1 | April 1 | 2022 |
| Check-in #2 | May 12 | 2022 |
| Final check-in | June 19 | 2022 |
| Submissions due | July 20 | 2022 |
| Preorders | November 4-December 4 | 2022 |
---
please note: this schedule is tentative and is subject to change. any changements will be notified on our twitter page.